Capturing the Magic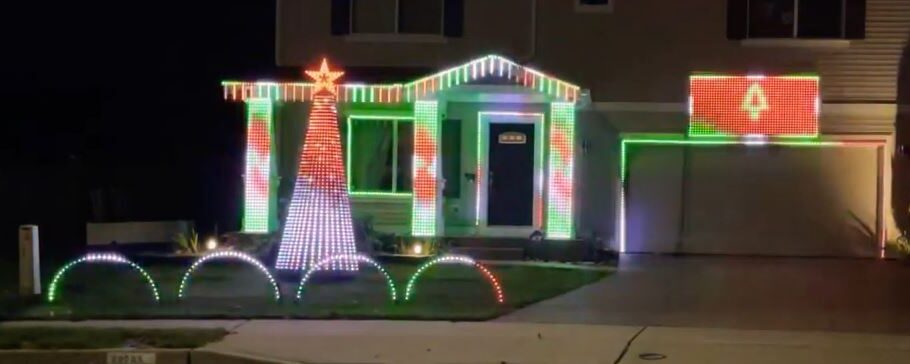 Making Magnetic Standoff Mounts
In this video guide we will show you how to make Magnetic Standoff Mounts. Giving you different options for mounting your props to your house.
We will also cover the cost, where to get all the pieces to build them and then show you how we used them on our house.
​
Behind the sciens of our 2020 Display
In this video we take you on a brief Behind the scenes of our 2020 display .
Highlighting some of our thoughts of things we like and thing we will be changing for the 2021 season
Planning the build
Part I
In Part I we will we will cover some of the basics in planning a smart pixel light show to include:
What does it Cost?
Is my neighborhood right?
How do I want my show to look?
Vendors / Props, lights & controllers
Where do I get help?
Planning the Build
Part II
In part II we will cover some of the basics in planning a smart pixel light show to include:
Safety
Putting Your Show on Paper
Determining what to order
Setting up your props in xLights
Time Management
Main Controler build
In this Video Guide, we will be Building a Falcon F16V3 With F16V3 Expansion Board in a 32026 Bud Box with 4 Meanwell Power Supplies.
This controller will be powering and running our 3200 pixel mega tree as well as several other props in the yard.
​
RGB Smart Receiver Bud Box Build
In this video guide we will be building a smart receiver bud box. Receivers allow us power and control lights up to 250 feet from the main controller.
We will show you all the item needed to build this item with a few lesser priced option in there as well as what the cost is to build this type of box.
Building a Basic Mega Tree
In this Video Guide, we will show you how to build a RGB Mega Tree for your holiday display using the Boscoyo mega tree kit as a base for this project.
We will cover the cost, all the parts to put it together, how to model it in xLights and then putting it all together in the yard with a few tips thrown in.
​
Icicles Whats Out There
In this video guide we go over the different types of ways and product that you can use to create Icicles.
How to model the different styles In the xLights program and what the different options cost.
Path of a Pixel
In this Video we explore how long it takes for pixels to arrive based on several different ways to order and also cover some of the things that can slow your order down during the process.
​
Gilbert engineering xls 450 snowflake
In this video we go over our GE XLS 450 show flakes that we added to our display. We will cover the cost, where to get all the item to make them, now to model in xlights, how to mount them and finally how it looks all lit up
Gilber Engineering Praying Spider
In this video we go over our GE Praying spider that we added to our display. We will cover the cost, where to get all the item to make them, now to model in xlights, how to mount them and finally how it looks all lit up
Gilbert engineering 150 NOde Candy Cane
In this video we go over our GE 150 Node Candy Cane that we added to our display. We will cover the cost, where to get all the item to make them, now to model in xlights, how to mount them and finally how it looks all lit up